When one develops a taste for archery, what frequently follows is a taste for measuring oneself in a tournament setting. Here in Oklahoma, we are blessed with a large array of local competitive events for archers of all levels. There are no pre-shoot qualifications; anyone who pays the entry fee is welcome to take part. You can easily slake your thirst for competition without ever having to drive more than a couple of hours to get there. Hotel reservations and plane tickets need not be a part of your sporting year. But if you are willing to stretch yourself, there is so much more out there!
The Goodwin Archery team has had the privilege of participating in several out-of-state, national level tournaments. We have been to the NFAA Indoor Nationals in Louisville, Kentucky twice; to the First Dakota Classic in Yankton, South Dakota; and twice to the world famous Vegas Shoot. Each of these is very different from the other, and each is much more intense than our local shoots. To truly get the competitive archery experience, every archer should attend at least one event at this level. If none of these three events match your budget or schedule, there are a plethora of others equally impressive.
When you go to one of these events, you will find that you have quite a bit of spare time on your hands. Depending on the type of scoring round your actual shooting time each day will only be 2-3 hours, often beginning very early. And while you will want practice time, you don't want to over-practice in the middle of a tournament. So what to do with the rest of your day?
Tournament tourism! Get your mind off your logged scores and stop fretting about the rounds to come… and explore the local sights!
At some events, this is easy. Once you finish your 10 ends a day in Las Vegas, you have a whole tourist town in which to ramble around. Strolling down the Strip to watch the fountains in front of the Bellagio; window shopping in the Caesar's Palace Forum shops and along the Venetian's indoor canal; wandering down to see the light show on Fremont Street — all are fun and relaxing things you can do, and should do, while you're there.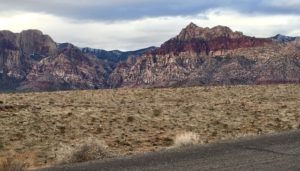 But there are also less obvious choices. Less than an hour driving east will take you to Hoover Dam and the Lake Mead recreational areas. And roughly half an hour driving west will bring you to the Red Rock Canyon National Conservation Area and its scenic loop. You can refresh yourself with clear desert air and natural beauty, away from the glitter (and, let's be honest here, the stink) of the casinos. You never have to touch a slot machine to have a good time in between the tournament events there.

What about other tournaments? One thing we have discovered is that every venue, no matter which, has hidden gems for the sightseer who is willing to go off the beaten path. One might ask, what is there to do in Yankton, South Dakota? We found some wonderful entertaining spots quite close. Just down the road from Yankton in Vermillion, South Dakota, you will find the National Music Museum on the campus of the University of South Dakota. If you've ever been a musician or a music parent, this is a must see! Hundreds of antique instruments as well as more modern items are on display with an audio tour available. From Johnny Cash's guitar, to antique pianos and violins, to the entire evolution of wind instruments, there is something for every musical taste to see and hear here.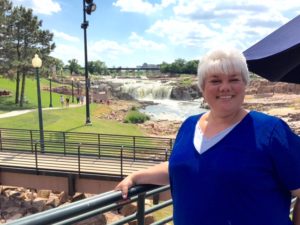 If that isn't quite your taste in fun, Sioux Falls is also close to Yankton, and is a pleasant town to explore. The falls for which it was named are well worth seeing. It is a little farther, about an hour and a half drive, but still near enough to enjoy if you plan your time well.
This brings us to Louisville, Kentucky. The Indoor Nationals have been moved this year to Cincinnati, so it may be some time before they return to this lovely city. But Louisville has more to see than an archer can in one visit. The home of Churchill Downs and the Kentucky Derby it of course has horse racing, but also a baseball museum, a Muhammad Ali museum, and a waterfront park on the banks of the Ohio River.
In addition to these, which any Google search will find for you, we stumbled across the oldest ornamental water tower in the world. We happened to see the column from a distance as we drove back to our hotel one evening, and went searching the next day to find it. Built before 1860, both the pumping station and the water tower are built to resemble a Greek temple. Information provided on the tour of the buildings give the history and detail of the engineering. Not only decorative, it provided the clean water that enabled Louisville to escape many of the water-borne plagues that its neighbors suffered in the late 19th century. It was a surprisingly charming visit to a beautiful spot.
These are just a few of the things we have personally seen on our archery travels. There are many more we missed, and there are many archery events we have not yet attended. But it seems clear that no matter where you go, if you are willing to keep your eyes open you will find fascinating places to visit. Shoot strong, but when you're done get out there and explore!