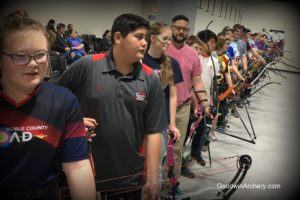 The 2019 Indoor competition season is on its way. Are you prepared to push in and make your mark?
To be ultimately prepared, know your events and dates! Go on over to our Events page for the latest on all local and regional tournaments.
It's also important to know your formats and rules! Every tournament can offer a different variant to the sport of "put the arrow in the center" including slightly differing rules from USA Archery/World Archery, National Field Archery Association, and Archery Shooters Association. When in doubt, contact the tournament organizers for more information.
It's also important to prepare yourself and your equipment. Give our Tournament Tips article a quick read for some basic information.